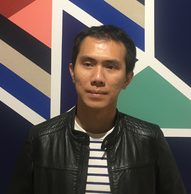 Arjuna Sky Kok
Direktur Utama PT. Langit Biru Arjuna
I teach iOS and Android programming for students. I am researching programming on Bitcoin and Ethereum platforms. I wrote a book about blockchain programming: https://www.packtpub.com/big-data-and-business-intelligence/hands-blockchain-python-developers
Arjuna Sky Kok has experienced more than 10 years in expressing himself as a software engineer. He has developed web applications using Symfony, Laravel, Ruby on Rails, and Django. He also has built mobile applications on top of Android and iOS platforms.
Currently, he is researching Ethereum technology. Other than that, he teaches Android and iOS programming to students.
He graduated from Bina Nusantara University with majors in Computer Science and Applied Mathematics. He always strives to become a holistic person by enjoying leisure activities, such as dancing Salsa, learning French, and playing StarCraft 2. He lives quietly in the bustling city of Jakarta.