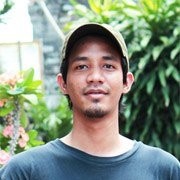 Bergas Bimo Branarto
Software Engineer - GO-JEK India
GO-JEK India is the Bangalore based R&D centre of GO-JEK Indonesia.
Launched as a digital product in January 2015, GO-JEK has partnered with 200,000 motorcycle drivers and 5,000 trucks nationwide in under 12 months, growing monthly transaction volumes by 900x since launch and daily transaction volumes over 100x in just the last six months alone.
GO-JEK is leading Indonesia's online revolution by bringing offline players to the mobile space with a powerful combination of logistics, payments and a one-stop-shop interface. It is the only company in the world of its kind, successfully integrating multiple business models into a single app and logistics network.
Taking part in Backend team and focusing on scalability and tracking issues.